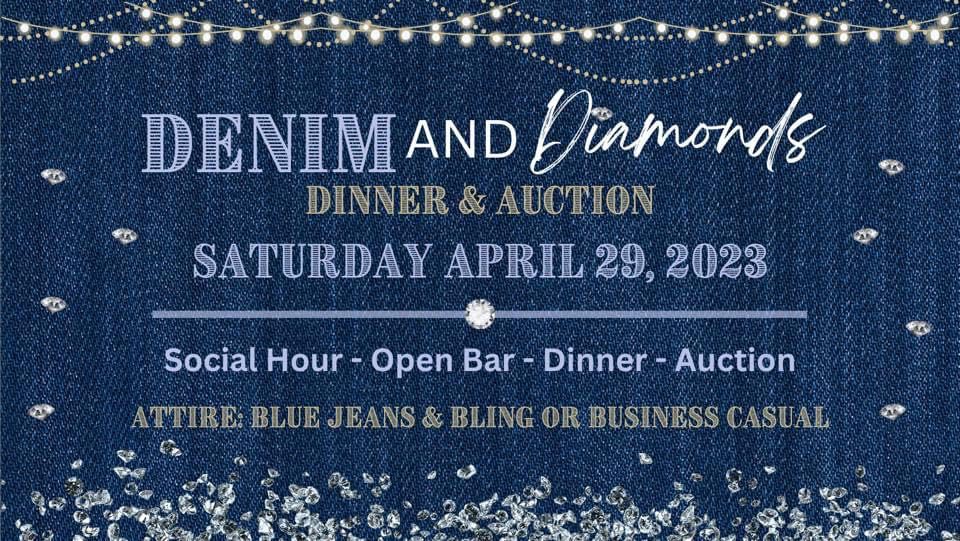 On Saturday, April 29th, our community will come together to celebrate the 139-year-old tradition of Catholic education in Plattsmouth. Our 24th Annual Spring Dinner and Auction is the biggest event of the year, and we hope you will be part of the fun!
All proceeds from the event will support our Parish school and help ensure a Catholic education is accessible and affordable to families in our community.
We haven't even started celebrating yet and dinner tickets to this event are sold out!!!Wow!!! Thank you to everyone who purchased tickets. We appreciate your enthusiasm and support!
For those who didn't purchase dinner tickets, no worries … there are many ways you can still participate and support the event.
FIVE WAYS TO PARTICIPATE AND SUPPORT THE EVENT
1. Purchase a Social Hour Ticket to the Event
For only $25, you can purchase a ticket to the "social hour" portion of the event which includes a preview of the silent auction items, hors d'oeuvres and an open bar until 6:30 p.m. Tickets must be purchased by Friday, April 21st. To purchase tickets click on this link.
2. Participate in the Silent Auction
Our silent auction will be online through Qtego again this year … so even if you can't attend the event, you can still participate in the silent auction. We have some amazing super silent and silent auction packages! Also on the Qtego website, you can purchase raffle tickets and make a donation to help fund one of our special projects.
Click here to register for the auction and mobile bidding. Share the auction site with friends and family too!
The silent auction will open for bidding on Monday, April 24th and will close on Saturday, April 29th at 9:00 p.m.
3. Give Your Time – Volunteer
We are grateful for all the ways our Parish and school community come together to make the Spring Dinner and Auction a huge success every year. An event this size would not be possible without the dedicated people who give their time and talent.
If you're not attending the event, consider being a part of the fun while also "doing good." Volunteers are needed to help at the event, as well as before and after the event. If you have a child in high school looking for service hours, this is a fun event to work.
Click on this link to sign-up to work a shift,
4. Purchase a Raffle Ticket 
Purchase a raffle ticket for $50 and get a chance at some fabulous cash prizes:
• First Prize – $5,000
• Second Prize – $2,000
• Third Prize – $1,000
INSTABUY #901 – To purchase raffle tickets, go to the Qtego Auction Site using the button below and then click on the Instabuy tab.
You can also purchase raffle tickets after weekend Masses or by contacting Kelley Steele at (402) 297-5331 or by email at [email protected]
Raffle winners will be drawn at the event on April 29th. You do not need to be present to win!
5. Donate to the Silent Auction
We are still accepting donations, in-kind or monetary, for our silent auction. Donations must be turned in by Friday, April 21st. Please fill out a form and attach it with your donation. Download a Donation Form here. Donations can be dropped off at the school during school hours or you can leave in the St. Joseph room at the church. If making a monetary gift, checks can be made payable to St. John the Baptist, and in the memo please indicate Spring Dinner Donation.
Thank You to Our Event Sponsors
Please join us in thanking our generous event sponsors. Their financial support helps offset expenses of the event. Without our sponsors, this event would not be possible.
We are grateful for all the ways local businesses, parishioners, school families, alumni and friends, work together to make this annual fundraising event a success. Thank you for your continued support!
For more event details and to learn more, click on this link.  
Thank you for your continued support
---